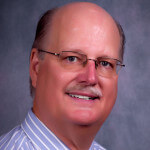 Carl F. Boode
carl@axiaappraisers.com
Carl F. Boode has been with AXIA Appraisers since 1991 and is the firm's senior analyst. After attending the University of Arizona, Carl managed a large John Deere agricultural equipment dealership until it was sold in 1986. He then moved back to Tucson to start a new career in real estate. Carl has more than 25 years of real estate experience, ranging from sales of residential and commercial properties to numerous commercial property valuations. Carl is a State Certified General Appraiser and a licensed real estate agent in the state of Arizona. He has a wide range of expertise and specializes in the appraisal of complex income-producing properties, such as neighborhood/community retail centers, large multi-tenant office buildings, and lodging facilities.
QUALIFICATIONS OF CARL F. BOODE
State of Arizona Certified General Real Estate Appraiser, Certificate #30966
PROFESSIONAL EXPERIENCE
1991 – Present AXIA Real Estate Appraisers (formerly KB Real Estate equipment dealers, as General Manager.
1991 – 1988 Coldwell Banker Real Estate, working in commercial and residential real estate sales in Tucson, Arizona
1987 – 1977 R. W. West & Son Machinery Inc., farm & construction Appraisers) as Senior Analyst.
FORMAL & PROFESSIONAL EDUCATION
Course work completed for Bachelor of Science, University of Arizona, with a major in Anthropology, 1976
Association Memberships
Licensed Real Estate Agent, State of Arizona