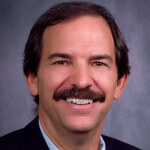 Kent S. Ahrens, MAI
kent@axiaappraisers.com
Kent has specialized in the appraisal of all types of office buildings (professional, medical, dental, veterinary) throughout Arizona for over a decade. Prior to joining the firm in 1999, he worked in Taiwan and China, assisting U.S. and European companies in addressing their commercial real estate needs. He obtained his MAI designation in 2010 and has degrees in business (University of Arizona) and urban planning (Georgia Institute of Technology).
QUALIFICATIONS OF KENT S. AHRENS, MAI
State of Arizona Certified General Real Estate Appraiser, Certificate #31112
PROFESSIONAL EXPERIENCE
1999 – Present AXIA Real Estate Appraisers, Commercial Appraiser, Tucson, Arizona
1998-1999 Investec Property Consultants, Vice President, Taipei, Taiwan
1997-1998 TaiMall Development Company, Assistant Vice President, Taipei, Taiwan
1994-1997 Investec Property Consultants, Manager, Taipei, Taiwan
FORMAL & PROFESSIONAL EDUCATION
MAI, Appraisal Institute, 2010
Master of Science, Urban and Regional Planning, Georgia Tech, Atlanta, 1993
Bachelor of Science, Business Administration, University of Arizona, Tucson, 1983
REPORTS & PUBLICATIONS
Investment Analysis of Three Tucson Office Properties, 2010. Research project prepared to satisfy MAI certification requirement of the Appraisal Institute. ULI Real Estate Market Update (Taiwan), 1993-1995, Urban Land Institute Author of this annual real estate market research publication of the Taiwan market. The Taipei MRT is Your Business, 1990, Investec Property Consultants Publication Creator and co-author of this special edition publication analyzing the logistical and retailing impacts of the planned construction of the Taipei MRT, Taiwan's first mass transit rail system.